Aurora joins the Coq Vert, the community of French Tech companies committed to the Energy and Environmental Transition.
Air gases plasma sterilization offers a non-toxic sterilization technology. It helps health centers and medical devices manufacturers to transition to cleaner sterilization methods.
Aurora's plasma requires very little energy for operation. It produces no toxic discharge in the environment or for patients. It can be easily operated on production sites, saving time and working capital requirement.
Air gases : cheap and non toxic sterilization
Our plasma is made only of air gases : oxygen, nitrogen and argon (pure or in mixtures). No other chemical is involved. These are cheap gases, non-toxic, with a low carbon-footprint, easily accessible, and commonly used in the industry.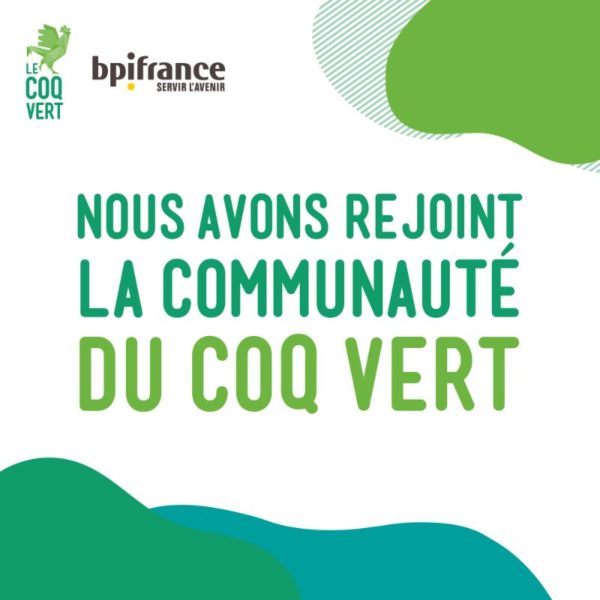 Aurora Cold Plasma Sterilisation is French startup company founded in 2019 by 3 entrepreneurs. Aurora develops a new sterilisation technology based on air gases plasma. It operates at low pressure and low temperature.
Aurora's plasma is the first low-temp plasma able to reach Sterility Assurance Level on spores (B. atrophaeus, B. pumilus and Geob. stearothermophilus).
Aurora's plasma is a surface treatment compatible with a very large range of materials.
Wide range of materials
As a non toxic sterilization process, it is compatible with:
Polymers
Metals
Optics
Electronics
Cellulose
Foams
Long and narrow lumens up to 5m long and 1mm wide
For reusable medical devices, Aurora offers a single-use pouch as sterile barrier. Compared to Tyvek® sheets used for VHP sterilization, Aurora's pouch cuts waste in half.
For single use medical devices, Aurora adapts its technology to the manufacturers's requirements.
Treatment time for hospitals is 1h, staying bellow 35°C (95°F).